Truckline Rates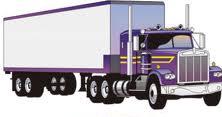 Contact us for a quote on truck line rates for shipping.

At Worldwide Specialty Lamp, we try to keep our shipping rates to a minimum as much as possible. Unfortunately, we have to adjust our rates in accordance with the various truck lines annual price increases, along with other factors, including but not limited to packaging costs, fuel surcharges, etc.
Please note:
Any order of 75 or more low-pressure tanning lamps or long reprographic lamps are usually more cost-effective if shipped via truck lines, depending on your region.

Contact us with any questions.